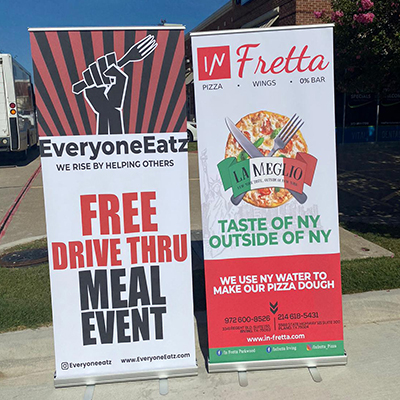 EveryoneEatz is a not-for-profit organization designed to support those in need. Its mission is
"To Promote the Health, Well Being, and Success of Individuals and Businesses"
Everyone Eatz was founded in response to these unprecedented times where members of the community are experiencing hunger, health issues, and even homelessness. Covid-19 has been the largest crisis of our generation and many members of our community can not afford adequate personal protection equipment, needed testing, and even food. Hundreds of thousands of people have been impacted, the economy is falling, and the very essence of our well-being as a community and a society is fading. The founders of Everyone Eatz instantly realized this need and quickly mobilized to serve the community in partnership with other not-profits, government, and businesses of all sizes. Our guiding principle is 'We Rise By Helping Others". Everyone Eatz provides food distribution, health services, and most importantly hope and support to anyone in need. Everyone Eatz has provided over 400,000 free meals, donated roughly 55,000 face masks and other PPE, Donated 2 Cars and has provided free testing to over 5,000 people.
"Never doubt that a small group of thoughtful, committed people can change the world. Indeed, it is the only thing that ever has." — Margaret Mead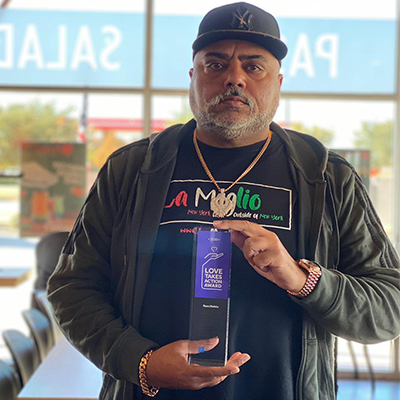 Ram Mehta, came to New York from New Delhi, India, as a 15-year-old tourist. After exploring the area, he decided to stay. When he came, Ram's life wasn't exactly luxurious. He worked 18 hours every day for a job that paid $3 an hour. Because his financial situation wasn't the best, he became homeless and lived in the NY subways. Finally, after lots of struggling , Ram Mehta started turning his life around and eventually started a restaurant called In-Fretta. Life didn't become easier for Ram from there, since his mother passed away soon after the restaurant was opened. Ram describes that his mother was a charitable woman. He promised that nobody, no matter in what financial situation they were in, would ever go hungry in his restaurant.
Outside of the restaurant, Ram posted a sign that stated that, no matter the financial situation someone is in, the restaurant will serve them a fresh, delicious meal. The central goal was, and still is, to support those in need. Ram used to visit homeless shelters every month to feed a few hundred people, but, when COVID-19 hit, he realized that more people needed support.